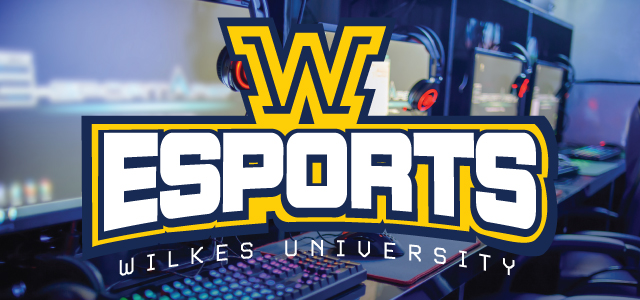 An evening with renowned esports experts David Lee and Maggie Jordan, PhD will kick off an era of competitive gaming at 7 p.m. on Monday, April 17 in the McHale Athletic Center.
Students with an interest in gaming can now compete in esports at Wilkes University. Starting this fall, Wilkes will offer competitive gaming in Overwatch, League of Legends, Rocket League and Super Smash Bros.
To celebrate the launch of esports, a presentation and discussion with renowned gaming experts will be held at 7 p.m. on Monday, April 17.
"An Evening of Esports with Estars" will address the rapid growth of esports, women in gaming and what it means for future generations of college students. It will take place in the McHale Athletic Center at Simms Center on Main. Doors open at 6:30 p.m. with opportunities for attendees to experience the state-of-the-art gaming stations that will be on campus this fall.
Everyone who registers in advance, or walks in and provides their email address, will be entered to win a PS5! Must be present to win.
To learn more, visit news.wilkes.edu.